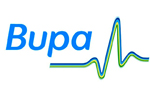 At Broadgate Spine Centre, London we often get asked if patients can claim their fees back from their health insurance companies. For most patients the answer is yes.
At Broadgate we have chiropractors and physiotherapists who are recognised by both Bupa and Axa PPP as well as all other health insurers. Bupa and Axa PPP insurers have a restricted list of recognised practitioners in each speciality, a list our chiropractors are on. There are a number of requirements for recognition from being in practice for more than 5 years to having references from medical consultants and colleagues. We also have to adhere to strict guidelines on quality assurance, patient satisfaction and probity.
If you are thinking of making a claim on your health insurance for chiropractic then it's worth checking your policy to see if there is an excess and to check the limit of the cover. You will then need to call your insurer to get a claim number which you can pass on to us. You may also need to be referred by a GP in order to make a claim. This is usually straightforward and most GPs are generally happy to do this.
If you need an MRI scan or an x-ray, this will often be covered, but may need further authorisation. Things that aren't covered include extra services such as massage and products such as back rests, medication and orthotics.
Pre-existing conditions
Some health insurance company policies will not accept a claim for pre-existing conditions. If you have back pain that comes and goes, it can be difficult for an insurer to decide whether or not this is a pre-existing condition. If you have any doubts as to which sort of back pain you have then we may be able to help in provide you with accurate information.
Sometimes an insurer will suggest a range of practitioners in your area. If, however, a practitioner is on your insurers approved list, you can choose to see who you like. If you have any queries, please give the clinic a ring or email us.